Are you a good candidate for Voluma dermal filler treatment?
image Dermatology ® P.C. is proud to provide 'Voluma Filler New Jersey'; the latest innovations in aesthetic dermatology to residents of Montclair, Essex Fells, and beyond. The newest addition to our already extensive selection of dermal fillers is Juvéderm Voluma XC. It is manufactured by Allergan, maker of Botox® and Juvéderm XC.
How is Voluma Filler New Jersey different
Many people ask if Juvéderm Voluma XC is an updated version of, or replacement for, the familiar Juvéderm XC that you know and love. The answer is, no. These two products address different issues and volume is thicker, lifts better and looks just as natural.
Juvéderm XC is a rather thin, ultra-smooth hyaluronic acid formula indicated for lessening moderate to severe folds and wrinkles in the mouth area. It is excellent for subtle contouring and fine details. However, for large areas with more extreme loss, the filler needs to be injected in deeper tissues. This calls for a thicker, more robust formula. This is where Juvéderm Voluma excels. In fact, it is the first, and at the time of this writing, the only dermal filler to win FDA approval for instantly adding volume in the cheek area. I use Voluma to add volume all over the face, and it can be used off label in the hands to put volume back in the hands, make the hands look less bony and much young. I call it hand rejuvenation.
DR DOWNIE DOES JUVEDERM VOLUMA FOR JANET'S 60TH BIRTHDAY PRESENT                        
Once any bacteria on the face is wiped off with alcohol, Dr. Jeanine Downie proceeds to insert the Voluma filler. Having used it herself, Dr. Downie describes it as having an immediate effect. The patient is a staff member who has undergone numbing for two hours the procedure is done.
"So I'm cleaning off the face with Hibiclens. This is to make sure that there are no extra bacteria on the face. This is after I've already cleaned it with alcohol. Janet has lost how much weight?"
[Patient]: "27 pounds."
"27 pounds. Some of it unintentionally from her face. So we need to do filler. Smile. Now relax. She's a great patient. This is Voluma. It's what I have in my cheeks. It's instant. You took digital pictures of her before, right? Good. How are we doing, Janet?"
[Patient]: "Good."
"Still speaking to me? That's good, because she works for me. She has to be able to speak to me, otherwise it would be really bad. Janet's worried about bruising. She's been numbing for 17, almost 18 hours. We're joking. She's numb for two hours. She's a good patient. She makes me look good. She doesn't bruise right away, which is sweet and thoughtful of her."
And Janet's going to be 60 in a month. Shhh… don't tell her. So We're doing this for her 60th birthday present 'cause we love her. She's worked at Image for 700 years. She's a good patient. Now look at the one side. The cheeks picked up some. Now look it over here a little bit over in here. And then the other side. We need to do a little something, something there. We can't leave her lop-sided. Maybe if she was one of my brothers, I would do that to her. But she's Janet. I can't do that. OK."
Benefits
Although Juvéderm Voluma XC was only recently approved in the United States, it has been in use in other nations for several years, and undergone extensive clinical trials in the United States and Canada. Physicians and patients alike are raving about the predictability and longevity of results.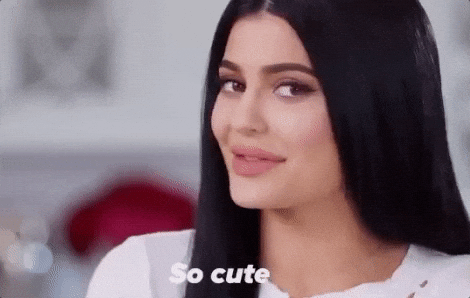 The benefits include:
Results have been clinically proven to last up to eighteen months from Voluma Filler New Jersey
Instant correction of volume loss in the cheek area
Formulated with lidocaine for comfortable treatment
Can be reversed with hyaluronidase injections
Little to no downtime
Smooth formula achieves beautiful, natural looking results
Juvéderm Voluma XC can be used alone or in conjunction with other dermal fillers or other anti-aging treatments as part of a customized plan to address all of your concerns. If you would like to learn more about your options for turning back the clock, please visit image Dermatology ® P.C. for a consultation. Dr. Jeanine Downie and her amazing team will be happy to help you reveal your most beautiful, youthful self. Call (973) 509-6900 and schedule an appointment today.
Actual Patient Results
???? Get the map directions to image Dermatology ® P.C. for Voluma Filler New Jersey- Open Google Maps
Dr. Jeanine Downie
is an experienced and popular dermatologist in Montclair. She possesses extensive experience and training in all aspects of dermatology, including cosmetic dermatology and
laser surgery
. Dr. Downie provides modern and cutting-edge
dermatology treatments
to everyone in your family in a professional, competent and compassionate manner while ensuring that your individual and unique needs are met. Having received rigorous academic training, she completed her residency in Dermatology at the Mount Sinai Medical Center in New York City and also served as Chief Resident. She continues to upgrade her skills set and share her knowledge through professional affiliations and lecturing assignments on behalf of several renowned medical societies such as The Skin Cancer Foundation and The American Academy of Dermatology, among others. She also frequently interacts with the public through popular television shows such as Good Morning America, The Today Show, and The Dr. Oz Show, to name a few.
Share this Article